Mosaic Management Professionals was founded with the intent to work equally with new dentists just out of school, and more established doctors trying to boost their practices. Since then, we have done some of both, but have become experts at working with new dentists; both in Colorado and other parts of the country. We have helped open an extensive number of general and specialty practices and have also assisted many new doctors with managing transitions when purchasing a dental practice.  Choosing Mosaic Management Professionals means you have access to our proven experience with:
OFFICE CREATION
Securing and managing a bank loan
Working with your dental office architect to create an extremely usable space for a new build-out or remodel
Advising your general contractor through the construction process to be sure the best office flow and proportions are maintained
Collaborating with vendors of dental equipment, supply and technology products to get the most competitive prices on the products that work best for your practice
Assisting your landlord and sign designers to create beautiful, appropriate signage for your location
MARKETING
Assisting with all types of dental marketing including, but not limited to: direct marketing, email marketing, social media marketing, website marketing, search engine marketing, pay-per-click advertising and internal and external marketing
Creating precise, targeted dental marketing for a new practice
Fine-tuning multi-level marketing to grow an established practice
Locating the right marketing venues for your specific location and specialty
Writing crucial dental marketing pieces to promote your practice
Adding vital internal marketing–often the forgotten piece in a dental marketing plan
Implementing more targeted social media marketing to your dental practice
BUSINESS GROWTH
Providing you training on how to wear the "small business owner hat" in addition to the "clinician hat"
Assisting with hiring and training of staff
Creating or streamlining (for a purchase) systems for your dental office
Reviewing a dental practice for potential purchase suitability
Assisting with transitioning the dental practice during and after purchase
Managing and structuring intelligent growth in the first year of the practice
OUR PHILOSOPHY
Our Mosaic Management Professionals philosophy is dedicated to helping  open and transition successful dental offices with as little stress to the doctor as can be managed, and with as much profitability as can be reached. We here at Mosaic pride ourselves in doing honest, diligent work for our doctors and helping them achieve their dental practice goals. Call us today at (303) 660-0605 to discuss which of our services would be right for you.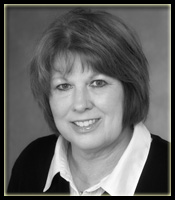 From work as a dental hygienist to mastery of practice marketing and management over two decades, there's not a nook or cranny of an office Anne doesn't understand. Working that closely with a wide variety of doctors and staffers, she developed the knack for giving the most adverse of situations a positive twist. A dental practice consultant since 1998, Anne has a unique way of effecting positive change in any office atmosphere, and melding clinical and business strategies into a profitable and productive mix. While easily seeing the big picture, she has the knack for spotting the totally overlooked details that make all the difference. "I like to see beyond the next level," Anne adds. "..Where do you want to be in five years? A lot of doctors don't know, and I help them develop a plan." Whole-mouth dentistry can present some daunting challenges in terms of locking in patient commitment. Anne specializes in helping doctors and staff craft case presentations that emphasize health over insurance concerns. Anne's high-caliber standards, ability to target inefficiency and scope out solutions gives her clients the ammunition they need to aim high.